● Assistant Professor, City and Regional Planning, University of Pennsylvania School of Design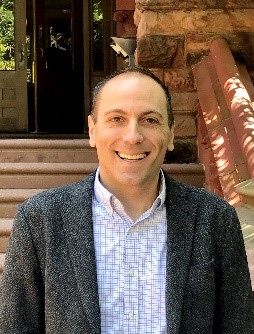 Vincent Reina is an Assistant Professor in the Department of City and Regional Planning at the University of Pennsylvania.  His research focuses on urban economics, housing policy, housing stability, and neighborhood change. Reina's work has been published in various academic journals, such as Urban Studies, Housing Policy Debate, and Journal of Housing Economics. In 2017 he helped the City of Philadelphia develop its framework and strategy for preserving its stock of existing subsidized housing, and in 2018 worked with City of Philadelphia to write its first citywide housing plan.  He was given the award for Best Dissertation in Public Policy and Management by the Association of Public Policy and Management (APPAM), and was recently selected for the APPAM 40 for 40 fellowship. Reina was a 2018 Visiting Scholar at the Federal Reserve Bank of Philadelphia, and a 2018 Lincoln Institute for Land Policy Scholar.   Reina was previously a Fellow at the Furman Center for Real Estate and Urban Policy at New York University (NYU), a Research Associate at the Lusk Center for Real Estate at the University of Southern California (USC), a Coro Fellow, and worked at the Local Initiatives Support Corporation and the U.S. Department of Housing and Urban Development.  He holds a PhD in Public Policy and Management from the USC, an MBA with a concentration in Economics and Real Estate Finance from NYU's Stern School of Business, an MSc in Comparative Social Policy from the University of Oxford, and a BS with honors in Urban Studies from Cornell University.
Your input and participation helps ensure that we have a level of dialogue and knowledge synthesis that is thorough and goes beyond usual sound bites.
We're always looking to expand our network. Join our mailing list to stay in the loop with everything we're working on.
EPIC is an initiative of the Aspen Institute's Financial Security Program.
Financial Security Program  |   The Aspen Institute  |  2300 N Street, NW Suite 700 Washington, DC 20037 [cn-social-icon]
© The Aspen Institute 2017—All Rights Reserved