● President and Founder, Next Step Network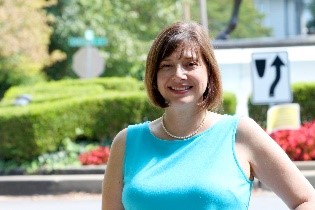 Stacey Epperson is a native of rural Kentucky and has worked in affordable housing throughout her career. In 2011, she founded Next Step Network and committed to Manufactured Housing Done Right– which prepares and supports homebuyers to buy better homes with fair loans. Her manufactured housing work began in Appalachia as a response to families living in outdated mobile homes, and for a decade she served as the President & CEO of Frontier Housing – a nonprofit housing organization based in eastern Kentucky.
In 2012 Stacey was elected an Ashoka Fellow for her innovative approach to creating the only independent distribution channel for affordable manufactured housing. She was recognized as one of Prosperity Now's Innovators-in-Residence and has completed the Achieving Excellence in Community Development Program at Harvard's JFK School of Government.
Stacey holds a Masters of Public Administration from Western Kentucky University, and attended the University of Kentucky Patterson School of Diplomacy and International Commerce. She also serves on the Department of Housing and Urban Development's (HUD) Manufactured Housing Consensus Committee, a cohort charged with providing recommendations to the Secretary on the revision and interpretation of HUD's manufactured home construction and safety standards.
Your input and participation helps ensure that we have a level of dialogue and knowledge synthesis that is thorough and goes beyond usual sound bites.
We're always looking to expand our network. Join our mailing list to stay in the loop with everything we're working on.
EPIC is an initiative of the Aspen Institute's Financial Security Program.
Financial Security Program  |   The Aspen Institute  |  2300 N Street, NW Suite 700 Washington, DC 20037 [cn-social-icon]
© The Aspen Institute 2017—All Rights Reserved