● Founder and Executive Director, Compass Working Capital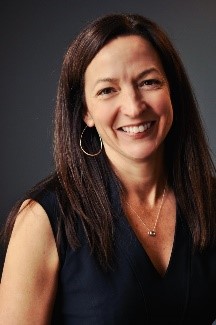 Sherry is the Founder and Executive Director of Compass Working Capital ("Compass"), a nonprofit financial services organization with a mission to support families with low incomes to build assets and financial capabilities as a pathway to greater economic opportunity, and out of poverty. Compass's broader vision is to promote economic mobility and financial security for families with low incomes by influencing field-related practice and policy.
Under Sherry's leadership, Compass has launched and expanded an innovative asset-building model for the Family Self Sufficiency (FSS) program, an employment and savings program for recipients of federal housing assistance. The first model of its kind in the country, the Compass FSS program has attracted local and national attention as a scalable, housing-based model to promote economic mobility and financial security for families with low incomes. The program is now offered across eight cities in Massachusetts, Connecticut, and Rhode Island. Compass launched an initiative in 2016 to support mission-aligned partners across the country to implement core aspects of the program model in their local communities. In 2018, Compass established a partnership to bring its FSS program to residents of the Philadelphia Housing Authority, the fourth largest public housing authority in the country.
Sherry founded Compass after more than a decade working with various direct service organizations that served women and families with low incomes, including several years running a transitional shelter for women in Seattle, WA. During this time, Sherry observed first-hand the cycle of poverty that traps many families. It was through this work that Sherry was inspired to focus on asset-building as a means for families to move up and out of poverty.
Sherry is a Draper Richards Kaplan Social Entrepreneur and a GLG Social Impact Fellow. Compass was selected by Citi Community Development as an Innovation and Impact Fund winner in 2014, and is listed on the Social Impact (S&I) 100, the first-ever, broad index of U.S. nonprofits with proven results and strong potential to scale.
Sherry received an A.B. from Princeton University, an MPP from the Kennedy School of Government at Harvard University, and a Master's in Philosophy (Ecumenics) from Trinity College Dublin.
Your input and participation helps ensure that we have a level of dialogue and knowledge synthesis that is thorough and goes beyond usual sound bites.
We're always looking to expand our network. Join our mailing list to stay in the loop with everything we're working on.
EPIC is an initiative of the Aspen Institute's Financial Security Program.
Financial Security Program  |   The Aspen Institute  |  2300 N Street, NW Suite 700 Washington, DC 20037 [cn-social-icon]
© The Aspen Institute 2017—All Rights Reserved