● Senior Vice President, Strategic Planning and Policy, The Michaels Organization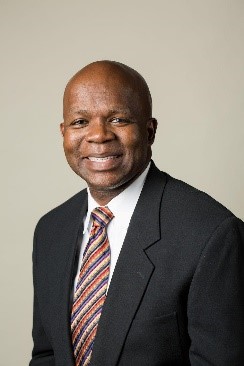 As Senior Vice President of Strategic Planning at The Michaels Organization, Milton R. Pratt Jr. focuses on pipeline growth and improving asset performance by managing relationships with various governmental and industry groups. Milton is charged with maintaining, expanding, and leveraging relationships with Public Housing Authorities, HUD and select industry groups. He works closely with Michaels's six regional offices to generate opportunities in various national markets.  He also works with Michaels Management on affordable projects regarding the potential to restructure existing assets under HUD's RAD/MTM or ACC programs. Milton is a thought leader in the affordable housing industry and is a frequent panelist at national affordable housing conferences.
Mr. Pratt previously served as Senior Vice President of Development with Michaels, his team developed more than 4000 units valued in excess of $400 million. His award-winning work on HOPE VI/Mixed Finance developments in Philadelphia, New Orleans, Sarasota and Tampa showcase the transformation of outdated and neglected public housing into sustainable, mixed-income communities.  These transformations are examples of Public/Private partnerships working to improve the lives of families.
Prior to joining The Michaels Organization in 2005, Mr. Pratt was appointed by President George W. Bush and Secretary Mel Martinez as the Region III Regional Director for the U.S. Department of Housing and Urban Development, where he was the Department's principal liaison to Congressional members, mayors, city managers, state and local elected officials, and a wide cross section of HUD clients in the Mid-Atlantic region including PA, DE, MD, VA, WV and D.C. Milton also held various leadership/development positions at National Equity Fund, L.I.S.C., The Chester Housing Authority, and The Philadelphia Housing Authority.
Mr. Pratt earned his BA in Public Administration with a concentration in Urban Planning from West Chester University. He currently serves on the Board of Directors for the National Housing & Rehabilitation Association, and the MARC NAHRO chapter of The National Association of Housing and Rehabilitation Officials. He is a founding member of the Affordable Housing Developers Council and has also served on various other local boards, including the Philadelphia Chapters of the National Association of Home Builders, the Cheyney University Foundation and the Kappa Alpha Psi Alumni Fraternity. He was also a member of Neighborhoods Now and served on the Board of Trustees for West Chester University Foundation. He currently serves on the Board of Philabundance, a regional food bank serving 9 counties in Philadelphia MSA region.  Milton has received a Public Housing Managers Certification from the National Association of Housing and Redevelopment Officials.  In his free time he enjoys cycling and is an avid racquetball player.
Your input and participation helps ensure that we have a level of dialogue and knowledge synthesis that is thorough and goes beyond usual sound bites.
We're always looking to expand our network. Join our mailing list to stay in the loop with everything we're working on.
EPIC is an initiative of the Aspen Institute's Financial Security Program.
Financial Security Program  |   The Aspen Institute  |  2300 N Street, NW Suite 700 Washington, DC 20037 [cn-social-icon]
© The Aspen Institute 2017—All Rights Reserved