● Vice President of Policy and Partnerships, the National Community Stabilization Trust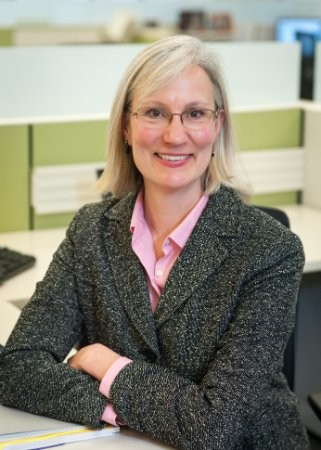 Kristin Siglin is currently Vice President of Policy and Partnerships at the National Community Stabilization Trust, responsible for NCST's advocacy that advances policies to help communities address blight and high rates of vacant, abandoned and distressed properties.  Kristin works with NCST's sponsors, local partners, and other allies to support policy change that uses the lessons of NCST's work in communities in order to foster sustainable homeownership to build assets for individuals and neighborhoods.
Before coming to NCST, Kristin was Senior Vice President, Policy at Housing Partnership Network, a business collaborative of nearly 100 high-performing nonprofits that finance, develop and manage affordable housing and community development projects.   Prior to that, Kristin had various roles at Enterprise Community Partners, a community development intermediary and syndicator of the Low Income Housing Tax Credit.   She managed a special project that commissioned and disseminated original research on school-centered community revitalization.
In 2001-2003 Kristin was the Policy Director of the Millennial Housing Commission, a 22-member bipartisan commission charged by Congress with examining the nation's housing policy and making recommendations to improve the affordable housing delivery system.
Kristin worked on Capitol Hill for ten years, including a stint as the Minority Staff Director, Subcommittee on Consumer and Regulatory Affairs of the Senate Committee on Banking, Housing and Urban Affairs.   She also served on the personal staff of Senator Christopher S. Bond (R-MO) and Representative Jim Leach (R-IA.)
She has an AB in History, Magna Cum Laude, Brown University, Providence, Rhode Island.
Your input and participation helps ensure that we have a level of dialogue and knowledge synthesis that is thorough and goes beyond usual sound bites.
We're always looking to expand our network. Join our mailing list to stay in the loop with everything we're working on.
EPIC is an initiative of the Aspen Institute's Financial Security Program.
Financial Security Program  |   The Aspen Institute  |  2300 N Street, NW Suite 700 Washington, DC 20037 [cn-social-icon]
© The Aspen Institute 2017—All Rights Reserved