● Policy Research and Strategy, Wells Fargo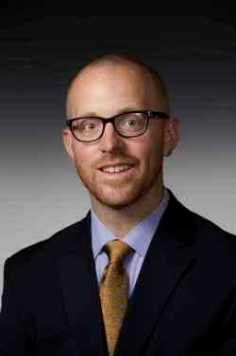 Jud Murchie leads policy research and strategy for Wells Fargo's Government Relations and Public Policy team. In this role, Jud supports the team in identifying public policy issues and establishing policy positions. Much of Jud's research examines policy effects on cities, especially the behavioral responses of agents operating in housing markets. Immediately prior to joining Wells Fargo, Jud received a PhD from the Maxwell School at Syracuse University, where he focused on state and local public finance, urban policy, and micro finance. He earned an MA in Urban Planning and Policy from the University of Illinois at Chicago, focusing on the use of tax incentives targeting economic and community development. Preceding his graduate studies, Jud spent nearly a decade in the financial services industry as a strategy consultant and research analyst, focusing on global treasury and liquidity management.
Your input and participation helps ensure that we have a level of dialogue and knowledge synthesis that is thorough and goes beyond usual sound bites.
We're always looking to expand our network. Join our mailing list to stay in the loop with everything we're working on.
EPIC is an initiative of the Aspen Institute's Financial Security Program.
Financial Security Program  |   The Aspen Institute  |  2300 N Street, NW Suite 700 Washington, DC 20037 [cn-social-icon]
© The Aspen Institute 2017—All Rights Reserved