● Fellow, Metropolitan Policy Program, Brookings Institution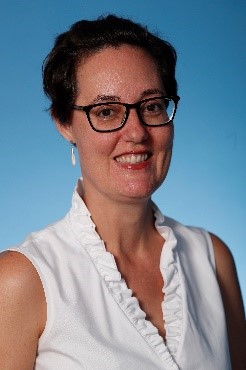 Jenny Schuetz is a David M. Rubenstein Fellow in the Brookings Institution's Metropolitan Policy Program. She is an expert in urban economics and housing policy, focusing particularly on housing affordability. Jenny has written extensively on land use regulation, housing prices, urban amenities, and neighborhood change. She has appeared in the New York Times, the Wall Street Journal, the Washington Post, the Financial Times, the Economist, and Slate.
Before joining Brookings, Jenny served as a Principal Economist in the Division of Consumer and Community Affairs at the Board of Governors of the Federal Reserve System.  She was also an assistant professor at the University of Southern California and a post-doctoral fellow at New York University's Furman Center for Real Estate and Urban Policy. Jenny is a Non-Resident Senior Fellow at GWU's Center for Washington Area Studies and teaches in Georgetown's urban planning program.
Jenny earned a PhD in Public Policy from Harvard University, a Master's in City Planning from M.I.T., and a B.A. with Highest Distinction in Economics and Political and Social Thought from the University of Virginia.
Your input and participation helps ensure that we have a level of dialogue and knowledge synthesis that is thorough and goes beyond usual sound bites.
We're always looking to expand our network. Join our mailing list to stay in the loop with everything we're working on.
EPIC is an initiative of the Aspen Institute's Financial Security Program.
Financial Security Program  |   The Aspen Institute  |  2300 N Street, NW Suite 700 Washington, DC 20037 [cn-social-icon]
© The Aspen Institute 2017—All Rights Reserved