●
Professor of Urban Planning and Policy and Faculty Director, New York University Furman Center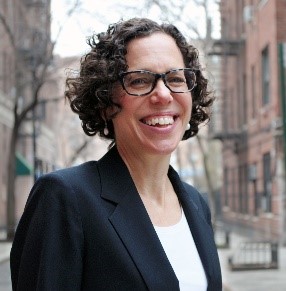 Ingrid Gould Ellen is the Paulette Goddard Professor of Urban Policy and Planning at NYU's Robert F. Wagner Graduate School of Public Service and Faculty Director of the NYU Furman Center. Her research centers on neighborhoods, housing, and residential segregation. Ingrid is author of Sharing America's Neighborhoods: The Prospects for Stable Racial Integration (Harvard University Press, 2000) and editor of The Dream Revisited: Contemporary Debates about Housing, Segregation and Opportunity (Columbia University Press, 2019) and has published articles in such journals as the Journal of Urban Economics, the Journal of Policy Analysis and Management, the Journal of the American Planning Association, and Housing Policy Debate. Ingrid teaches courses in microeconomics, urban economics, and urban policy research. Ingrid has held visiting positions at the U.S. Department of Housing and Urban Development, the Urban Institute and the Brookings Institution. She attended Harvard University, where she received a Bachelor's degree in Applied Mathematics, an M.P.P., and a Ph.D. in Public Policy.
Your input and participation helps ensure that we have a level of dialogue and knowledge synthesis that is thorough and goes beyond usual sound bites.
We're always looking to expand our network. Join our mailing list to stay in the loop with everything we're working on.
EPIC is an initiative of the Aspen Institute's Financial Security Program.
Financial Security Program  |   The Aspen Institute  |  2300 N Street, NW Suite 700 Washington, DC 20037 [cn-social-icon]
© The Aspen Institute 2017—All Rights Reserved