June 1st, 2017
The Bar Conference Center
Income volatility and financial insecurity can take a devastating toll on our families and communities. Join Mayor Steve Benjamin and a distinguished panel to discuss practical, innovative, private and public solutions to income volatility in Columbia and beyond.
5:30 pm

Doors open

6:00 pm to 7:30 pm

Looking at Income Volatility Issues and Solutions in Columbia
This event will bring together a panel of experts from multiple sectors to publicly share their understanding of income volatility and to discuss the most possible, practical, and promising solutions. A list of featured panelists and speakers can be found below.
Mayor Steve Benjamin
Columbia, South Carolina
Since being elected mayor in a record turnout election in April 2010, Mayor Steve Benjamin has made it his mission to create in Columbia the most talented, educated and entrepreneurial city in America. In addition to serving as mayor, Mayor Benjamin also serves as Second Vice President of the U.S. Conference of Mayors and as Chairman for Municipal Bonds for America. Mayor Benjamin is married to the Honorable DeAndrea Gist Benjamin, Chief Administrative Judge (Common Pleas) for South Carolina's Fifth Judicial Circuit. The two are the proud parents of daughters Bethany (12) and Jordan Grace (10).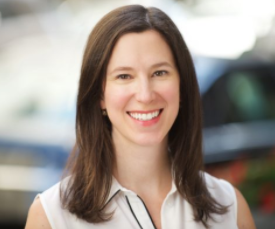 Amelia Erwitt
Managing Director, CFE Fund
Amelia Erwitt is the Managing Director of the CFE Fund. Amelia provides leadership to CFE Fund staff in the development and execution of programs, technical assistance, research, policy and communications. She also manages organizational development, fundraising, administration and infrastructure. Previously, Amelia was the Associate Commissioner and Executive Director of the NYC Department of Consumer Affairs Office of Financial Empowerment (OFE) where she worked closely with government agencies, communities, and the private sector to implement OFE's critical initiatives. Amelia has also worked for the United Nations, USAID, and the White House. She holds a BA from the George Washington University and an MPA from Columbia University.
Clint Key
Research Officer, Pew Charitable Trusts
Clinton Key is the research officer for savings and financial security at The Pew Charitable Trusts. The project conducts original research that explores when, how, and how much American households save, examines how savings are used for financial security, and evaluates the potential of programs and policies to improve the financial situation of Americans. In leading this research portfolio, Key develops and implements rigorous data collection and analysis strategies to create a better understanding of household saving behavior and the role of savings in people's lives. As a primary spokesman for the project, he presents findings to diverse audiences, including policymakers, across the country. Previously, Key was the research director for the asset-building program at the University of North Carolina's School of Social Work and a consultant for the Center for Social Development at Washington University in St. Louis. He designed field experiments and statistical investigations into the saving and consumption habits of American households and evaluated the effectiveness of programs designed to help families build savings and assets. He spoke and wrote about savings, household balance sheets, and research methods for a variety of audiences. Key holds a bachelor's degree from the University of Chicago and a master's degree from the University of North Carolina.
Sasha Orloff
CEO & Founder, LendUp
Sasha Orloff, CEO and co-founder of LendUp, has dedicated his career to the many ways technology can expand access, choice and transparency in financial services, particularly for the underserved. Inspired early on by Nobel Peace Prize winner Muhammad Yunus' book, "Banker to the Poor," Sasha moved to Honduras and worked for the world-renowned Grameen Foundation. He found the experience so fulfilling, that what started as a six-month internship turned into years of service with the organization and its technology team, followed by stints with The World Bank's Consultative Group to Assist the Poor and the Steering Committee for Citigroup's Microfinance Team. Sasha also served as a Senior Vice President at Citigroup before going on to launch LendUp in 2012. He has a B.S. in applied math and economics from the University of California, San Diego and an MBA from Georgetown University.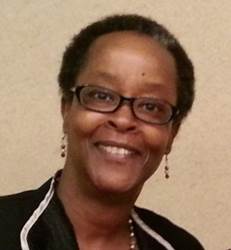 Wanda Pearson
Chief Programming Officer, The Cooperative Ministry
Wanda Pearson is the Chief Programming Officer for The Cooperative Ministry in Columbia, SC, where she develops and manages processes for strengthening the organization's programmatic responses to situational poverty. Her prior work in the non-profit sector includes private consulting in the areas of outcome evaluation and grant writing; community-based prevention services to improve behavioral health outcomes among vulnerable youth; and technical assistance to establish, sustain, and replicate effective interventions. Originally from Columbia, SC, Wanda is a graduate of the University of SC with a bachelor's degree in Journalism. She also holds a master's degree in Applied Economics from the University of Central Florida.
Ida Rademacher
Executive Director, The Aspen Institute Financial Security Program
As executive director of the Aspen Institute Financial Security Program, Ida combines a vision for creating deeply shared prosperity with a background in economic anthropology and policy research probing how changes in labor and financial markets influence household economic decision-making and opportunity. She connects unexpected and idiosyncratic dots so government and financial services leaders can make smarter products and better policies to grow and strengthen the middle class and allow individuals and families to save, invest, own and retire. She pursued postgraduate studies in economic anthropology at the University of Melbourne, Australia; holds a Master of Public Policy degree summa cum laude from the University of Maryland; and a Bachelor of Science degree, summa cum laude, in anthropology and economics from James Madison University.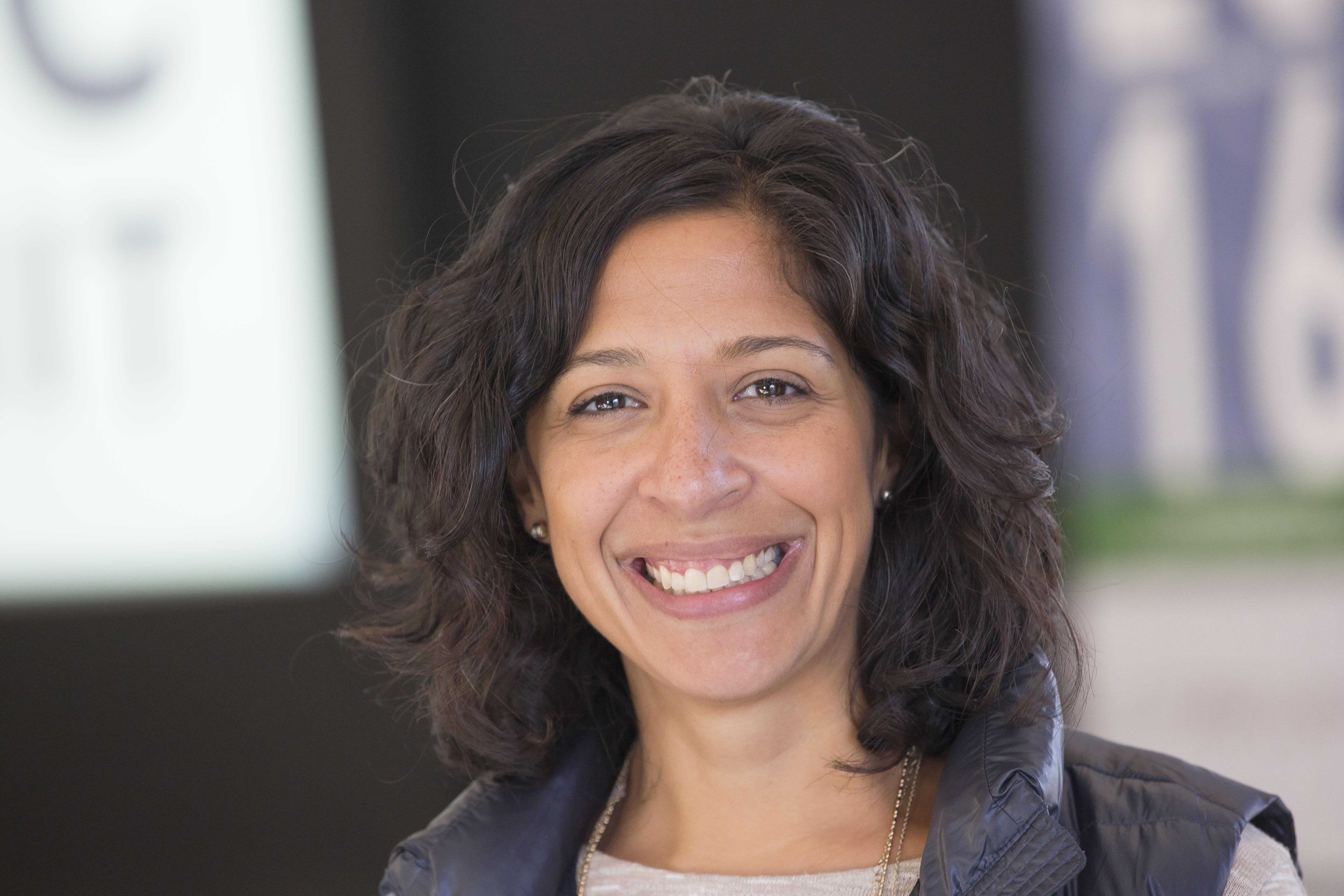 Joanna Smith-Ramani
Program Director, EPIC
Joanna Smith-Ramani is the Associate Director at the Aspen Institute Financial Security Program, leading work on the Expanding Prosperity Impact Collaborative (EPIC), a neutral, first-of-its-kind initiative in the field of consumer finance designed to accelerate knowledge synthesis and problem solving among a wide cross section of experts from applied, academic, government, and industry settings working on critical dimensions of financial security. Joanna possesses over 15 years of community development, community development finance, and personal finance/asset development experience. Prior to joining FSP, Joanna served as Senior Innovation Director at the D2D Fund, leading the unit that designs, tests, and evaluates promising financial service innovations. In her role there, she developed innovations to improve savings and financial capability including: Prize-linked Savings, Tax Time Savings, Gamification, Emergency Savings, and Youth Savings. Additionally, Joanna led several federal grants, developed and sustained national coalitions, and built a network of industry partners. Joanna has led national and state legislative campaigns, resulting in the passage of a federal law and over 10 state laws expanding a savings innovation. She has been quoted in a variety of national and local media outlets including the New York Times National Public Radio, and Fox Cable News. Joanna holds a master's in Public Policy from the Harvard Kennedy School and a B.A. in Urban Studies from Barnard College, Columbia University. She serves on the Baltimore and Maryland CASH Advisory Group and on the Maryland Consumer Rights Coalition Board.
The Expanding Prosperity Impact Collaborative (EPIC) is an initiative of the Aspen Institute's Financial Security Program. EPIC is designed to harness the knowledge of a wide cross-section of experts working in applied, practitioner, academic, government, and industry settings towards the goal of illuminating and solving critical drivers of financial inequity and insecurity. EPIC will focus on one distinct issue at a time that is critical to the financial security of Americans but not widely understood. By focusing on one issue at a time, EPIC will over time piece together a mosaic of different financial challenges that need to be addressed. The connections between these issues will build cross-sector interest and support for a more strategic and inclusive approach to financial security in the U.S. For more information, please visit www.aspenepic.org.
We believe that everyone should have access to quality financial services, provided with dignity, transparency, and care. Founded in 2011, LendUp is focused on helping expand access and choice for many Americans who are financially underserved. Our goal is to provide credit-building opportunities for everyone because we're invested in the long-term financial health of our customers. Others are starting to take note, which is perhaps why we were selected as one of the world's top 10 most innovative companies in personal finance by Fast Company in 2015. For more information, please visit www.lendup.com.
The CFE Fund supports municipal efforts to improve the financial stability of households by leveraging opportunities unique to local government. By translating cutting edge experience with large scale programs, research, and policy in cities of all sizes, the CFE Fund assists mayors and other local leaders to identify, develop, fund, implement, and research pilots and programs that help families build assets and make the most of their financial resources. For more information, please visit www.cfefund.org.
The nonprofit Urban Institute is dedicated to elevating the debate on social and economic policy. For nearly five decades, Urban scholars have conducted research and offered evidence-based solutions that improve lives and strengthen communities across a rapidly urbanizing world. Their objective research helps expand opportunities for all, reduce hardship among the most vulnerable, and strengthen the effectiveness of the public sector. For more information, please visit www.urban.org.
© The Aspen Institute 2017 – All Rights Reserved