● Senior Fellow, Consumer Federation of America and Principal, Zigas Associates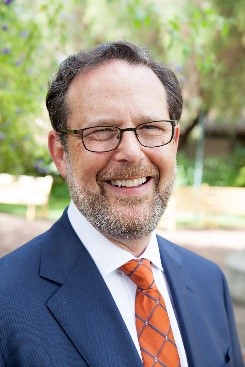 Barry Zigas currently serves as a Senior Fellow at the Housing for Consumer Federation after serving as the Director of Housing since 2008. He is responsible for CFA's policies on housing and mortgage finance including secondary market systems, foreclosure and loan modification policies, and community reinvestment issues.  He also consults with housing and community development nonprofits and foundations on strategy, innovation and leadership through his firm Zigas and Associates LLC.
Zigas was Senior Vice President at Fannie Mae from 1995-2006, where he led the company's single family community lending initiatives, as well as corporate and regulatory reporting on the company's housing goals, investments in CDFIs, and support for homeownership counseling and education.  He joined Fannie Mae in 1993 as Vice President for Housing Impact.
Zigas served as President of the National Low Income Housing Coalition from 1984-1993, where he led the efforts to create the Low Income Housing Tax Credit, the  HOME program and expanded responsibilities for community lending at Fannie and Freddie, and as Associate Executive Director and other staff positions at the US Conference of Mayors from 1976-1984.  He is a Phi Beta Kappa graduate of Grinnell College with an honors degree in history, from which he also received an Alumni Award in 2012, and he is a 1997 graduate of the Wharton School's Advanced Management Program.
Zigas has previously served as Chairman of the Board of Mercy Housing, Inc, and Vice Chair of the Low Income Investment Fund, and currently serves as a Director the National Housing Conference.  He was appointed to the Bipartisan Policy Center's Housing Commission in December 2011, and previously served on the Rouse-Maxwell Task Force and the Mitchell-Danforth Task Force in the 1980's.  Mercy Housing, Inc honored him in 2017 with its Guardian Angel award for lifetime service and achievement.  Zigas was inducted into the Affordable Housing Hall of Fame in November 2017.
He is an active participant the foreclosure working group of Americans for Financial Reform (AFR).  His articles and commentary have appeared in American Prospect, American Banker, Housing Wire, Washingtonian, Washington Post and other publications, and he is frequently quoted in print and electronic media.
Your input and participation helps ensure that we have a level of dialogue and knowledge synthesis that is thorough and goes beyond usual sound bites.
We're always looking to expand our network. Join our mailing list to stay in the loop with everything we're working on.
EPIC is an initiative of the Aspen Institute's Financial Security Program.
Financial Security Program  |   The Aspen Institute  |  2300 N Street, NW Suite 700 Washington, DC 20037 [cn-social-icon]
© The Aspen Institute 2017—All Rights Reserved