● Lead Economist, Center for Household Financial Stability, Federal Reserve Bank of St. Louis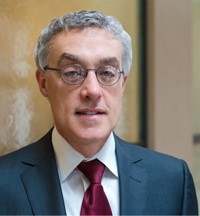 William R. Emmons is the lead economist with the Center for Household Financial Stability at the Federal Reserve Bank of St. Louis, where he also serves as assistant vice president. His areas of focus at the Center include household balance sheets and their relationship to the broader economy. He also speaks and writes frequently on banking, financial markets, financial regulation, housing, the economy and other topics. His work has been highlighted in major publications including The New York Times, The Wall Street Journal and American Banker, and he has appeared on PBS NewsHour, Bloomberg News and other national programs. Emmons received a Ph.D. in finance from the J.L. Kellogg Graduate School of Management at Northwestern University. He received his bachelor's and master's degrees from the University of Illinois at Urbana-Champaign.
Your input and participation helps ensure that we have a level of dialogue and knowledge synthesis that is thorough and goes beyond usual sound bites.
We're always looking to expand our network. Join our mailing list to stay in the loop with everything we're working on.
EPIC is an initiative of the Aspen Institute's Financial Security Program.
Financial Security Program  |   The Aspen Institute  |  2300 N Street, NW Suite 700 Washington, DC 20037 [cn-social-icon]
© The Aspen Institute 2017—All Rights Reserved