● Director of Research, Center for Responsible Lending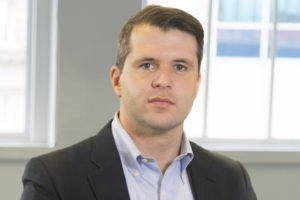 Tom Feltner is Center for Responsible Lending's director of research, based in the Durham, North Carolina office. Feltner leads the organization's applied research program and connects research findings with CRL's state and federal policy agenda. He is currently conducting research on payday lending, student lending, and debt buyer practices.
Before joining CRL in January 2017, Feltner was director of financial services at Consumer Federation of America, a Washington, DC based research and policy organization. At CFA, Feltner conducted research on payday lending, military financial protections and auto insurance pricing practices in low-wealth communities and communities of color. Previously, Feltner was Vice President of Woodstock Institute, a Chicago-based financial services reform organization where he led consumer credit research, advocacy and program evaluation. Feltner currently serves as vice chair of the board of directors for the Durham-based financial justice organization Reinvestment Partners. He is a previous member of the consumer advisory councils for JP Morgan Chase, Capital One and American Express and a former member of the Illinois Residential Mortgage Advisory Board.
Feltner lives in Durham and enjoys road cycling and cooking and is active in Durham politics.
Your input and participation helps ensure that we have a level of dialogue and knowledge synthesis that is thorough and goes beyond usual sound bites.
We're always looking to expand our network. Join our mailing list to stay in the loop with everything we're working on.
EPIC is an initiative of the Aspen Institute's Financial Security Program.
Financial Security Program  |   The Aspen Institute  |  2300 N Street, NW Suite 700 Washington, DC 20037 [cn-social-icon]
© The Aspen Institute 2017—All Rights Reserved