● Co-Director, Ownership & Opportunity Initiative, The Urban Institute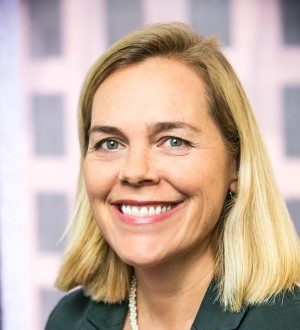 Signe-Mary McKernan is a senior fellow and codirector of the Opportunity and Ownership initiative at the Urban Institute. She is a wealth-building and poverty expert with two decades of experience researching access to assets and credit and the impact of safety net programs. She coedited Asset Building and Low-Income Families, coauthored a chapter in the Oxford Handbook of the Economics of Poverty, and advised the Consumer Financial Protection Bureau in setting up its research unit. Before joining Urban in 1999, she was lead economist on credit issues at the Federal Trade Commission. She has been a visiting and adjunct professor at Georgetown University and has been on the Center for Responsible Lending Research Advisory Council since 2013. McKernan has extensive experience leading large projects and using rigorous econometric methods, randomized controlled trials, and administrative and survey data to evaluate programs and policies. Her research has been published in books, policy briefs, reports, and refereed journals, including the American Economic Review Papers and Proceedings, Demography, and Review of Economics and Statistics. She has testified before Congress, appeared on NBC4 and Al Jazeera, and been cited in the New York Times, Washington Post, Forbes, and Time.  McKernan's consumer finance research includes debt, financial products and services, the impact of the Great Recession, racial wealth disparities, individual development accounts, homeownership, and the alternative financial sector. Her poverty-related work evaluates the effectiveness of social programs in improving poverty, self-sufficiency, and material hardship. She has a PhD in economics from Brown University.
Your input and participation helps ensure that we have a level of dialogue and knowledge synthesis that is thorough and goes beyond usual sound bites.
We're always looking to expand our network. Join our mailing list to stay in the loop with everything we're working on.
EPIC is an initiative of the Aspen Institute's Financial Security Program.
Financial Security Program  |   The Aspen Institute  |  2300 N Street, NW Suite 700 Washington, DC 20037 [cn-social-icon]
© The Aspen Institute 2017—All Rights Reserved