● Co-Founder & CEO, TrueAccord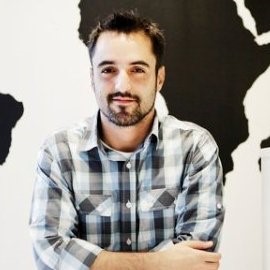 Ohad Samet is the co-founder and CEO of TrueAccord, a data driven debt recovery platform seeking to put a human face on debt collections by using machine learning and behavioral analytics. He was recently appointed to the CFPB's Consumer Advisory Board. Prior to that, Ohad headed fraud analytics for FraudSciences, a company that provided eCommerce fraud prevention and was acquired by PayPal in 2008. At PayPal, Ohad incubated and ran the New Ventures Risk team. After leaving PayPal in 2010, Ohad started two companies. Signifyd is a leading fraud prevention vendor working with Fortune 500 companies to reduce payments fraud. The other, Analyzd, was acquired by Klarna, a European payments company, in 2011. There Ohad served as Chief Risk Officer, in charge of granting real-time short-term credit for Klarna's $2.5B of annual payments volume.
Your input and participation helps ensure that we have a level of dialogue and knowledge synthesis that is thorough and goes beyond usual sound bites.
We're always looking to expand our network. Join our mailing list to stay in the loop with everything we're working on.
EPIC is an initiative of the Aspen Institute's Financial Security Program.
Financial Security Program  |   The Aspen Institute  |  2300 N Street, NW Suite 700 Washington, DC 20037 [cn-social-icon]
© The Aspen Institute 2017—All Rights Reserved