● Executive Director, Americans for Financial Reform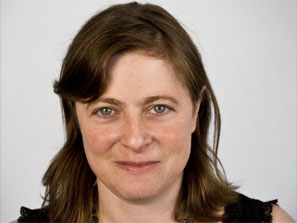 Lisa Donner is the Executive Director of Americans for Financial Reform (AFR), a coalition that brings together more than 200 national, state, and local groups to work together to reform the financial industry. Members of the coalition include consumer, civil rights, labor, community, faith based, and business groups, as well as economists and other experts. AFR's goal is a financial system that is fairer for consumers, and that better serves an equitable and sustainable real economy, rather than putting it at risk.
Prior to joining AFR – first as Deputy Director - Lisa was the Executive Director of the Half in Ten Campaign, and the co-director of the Center for Working Families. In these positions she developed and promoted policy on fair taxes, work and family, anti- poverty measures, and green jobs. Before that, Lisa was a union and community organizer and campaign strategist, including fighting big banks and predatory lenders at ACORN as Campaign Director and Director of the Financial Justice Center.
Your input and participation helps ensure that we have a level of dialogue and knowledge synthesis that is thorough and goes beyond usual sound bites.
We're always looking to expand our network. Join our mailing list to stay in the loop with everything we're working on.
EPIC is an initiative of the Aspen Institute's Financial Security Program.
Financial Security Program  |   The Aspen Institute  |  2300 N Street, NW Suite 700 Washington, DC 20037 [cn-social-icon]
© The Aspen Institute 2017—All Rights Reserved