● Sr. Director, Merchant Development for PayPal Credit, PayPal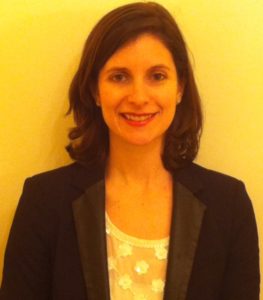 Dana Warren is Senior Director of Merchant Development for PayPal Credit at PayPal where she leads the distribution, marketing, and sales of consumer financing solutions for retailers in North America. Prior to joining PayPal in 2016, Dana spent eight years at American Express working in marketing and strategy. In her last position with American Express, she led a global team responsible for ensuring American Express maintained and enhanced its market-leading position in corporate payments and expense management. Before joining American Express, Dana launched the New York operations for College Summit, the nation's largest nonprofit dedicated to transforming the lives of low-income youth by connecting them to college and career. Dana holds a bachelor's degree from the Woodrow Wilson School of Public and International Affairs at Princeton University and an MBA from Columbia Business School. Dana is a member of the national board of directors for Princeton AlumniCorps, a founder and former board member of the Brooklyn Latin School's board of directors, and founder and former co-chair of College Summit New York's Education Leaders Council. Dana lives in New York with her husband and their two daughters. They enjoy playing in Central Park, exploring the Natural History Museum, and testing and rating new playgrounds.
Your input and participation helps ensure that we have a level of dialogue and knowledge synthesis that is thorough and goes beyond usual sound bites.
We're always looking to expand our network. Join our mailing list to stay in the loop with everything we're working on.
EPIC is an initiative of the Aspen Institute's Financial Security Program.
Financial Security Program  |   The Aspen Institute  |  2300 N Street, NW Suite 700 Washington, DC 20037 [cn-social-icon]
© The Aspen Institute 2017—All Rights Reserved