● Senior Advisor, Oliver Wyman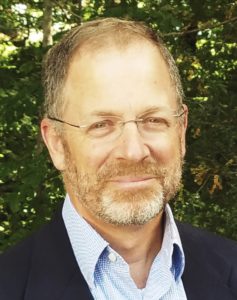 Corey currently serves as Senior Advisor to the Financial Services Practice of Oliver Wyman, a global consulting firm.  Most recently he was part of the stand-up executive team at the Consumer Financial Protection Bureau as Assistant Director for Deposits, Liquidity Lending, and Reporting Markets.   His office recruited experts from various industries under the Bureau's purview and led research, industry outreach, and policy development efforts related to credit reporting, debt collections, remittances, payday lending, and checking accounts.  He has testified before US Senate committees on consumer protection issues related to consumer reporting and debt collection.
Before joining the CFPB in 2011, Corey served as a Fellow at the Center for Financial Services Innovation, Chair of Start Community Bank in New Haven CT, a Visiting Clinical Lecturer at the Yale Law School's Community and Economic Development Clinic, and a member of the Federal Reserves' Consumer Advisory Council.
From 2006 to 2008 Corey served as CEO of Pay Rent, Build Credit, an alternative credit bureau helping underserved, "thin file" consumers demonstrate their creditworthiness using their rental and bill payment history.  From 2000 to 2006 Corey was Executive Vice President responsible for business development and strategy at American Payment Systems (now part of Fiserv), a nationally regulated money transmitter, where he helped the company become the largest walk-in bill payment network and launched one of the country's first reloadable prepaid cards.
Corey began his career with 14 years of management consulting in the financial services and utility industries at Easton Consultants in Stamford, CT.  He is a graduate of Harvard College and the Yale School of Management.
Your input and participation helps ensure that we have a level of dialogue and knowledge synthesis that is thorough and goes beyond usual sound bites.
We're always looking to expand our network. Join our mailing list to stay in the loop with everything we're working on.
EPIC is an initiative of the Aspen Institute's Financial Security Program.
Financial Security Program  |   The Aspen Institute  |  2300 N Street, NW Suite 700 Washington, DC 20037 [cn-social-icon]
© The Aspen Institute 2017—All Rights Reserved