● Research Director, Equitable Futures Lab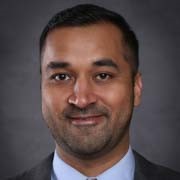 Anmol is a social scientist specializing in economic, racial, and urban inequality. He conducts research and policy development on the financial conditions of low-income communities. Anmol earned a Ph.D. in Sociology and Social Policy at Harvard University and holds a B.A. from the University of California, Berkeley.
Income volatility is not a discrete, boutique problem. It's a new normal for American households.
We're always looking to expand our network. Join our mailing list to stay in the loop with everything we're working on.