● Research Director, Equitable Futures Lab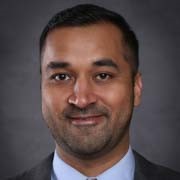 Anmol is a social scientist specializing in economic, racial, and urban inequality. He conducts research and policy development on the financial conditions of low-income communities. Anmol earned a Ph.D. in Sociology and Social Policy at Harvard University and holds a B.A. from the University of California, Berkeley.
Your input and participation helps ensure that we have a level of dialogue and knowledge synthesis that is thorough and goes beyond usual sound bites.
We're always looking to expand our network. Join our mailing list to stay in the loop with everything we're working on.
EPIC is an initiative of the Aspen Institute's Financial Security Program.
Financial Security Program  |   The Aspen Institute  |  2300 N Street, NW Suite 700 Washington, DC 20037 [cn-social-icon]
© The Aspen Institute 2017—All Rights Reserved