● President, National Community Stabilization Trust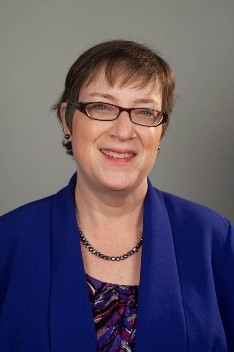 Julia Gordon is the president of the National Community Stabilization Trust (NCST). Well known in the mortgage, affordable housing, and community development sectors for her commitment to strong neighborhood housing markets and sustainable homeownership, Julia leads both NCST's programs, including its flagship REOMatch/First Look REO sales platform, and its policy efforts. She has written numerous papers on issues related to housing finance and policy, has testified as an expert before Congress on multiple occasions, is a sought-after conference speaker, and serves as a go-to source for journalists.
Gordon's previous experience includes working as the senior director of housing and consumer finance at the Center for American Progress, managing the single-family policy team at the Federal Housing Finance Agency, and serving as senior policy counsel at the Center for Responsible Lending. She has also held positions at the Center for Law and Social Policy and local legal aid programs. Gordon received her bachelor's degree in government from Harvard College and her J.D. from Harvard Law School.
Your input and participation helps ensure that we have a level of dialogue and knowledge synthesis that is thorough and goes beyond usual sound bites.
We're always looking to expand our network. Join our mailing list to stay in the loop with everything we're working on.